.
Eosinophilic granuloma complex in dogs and cats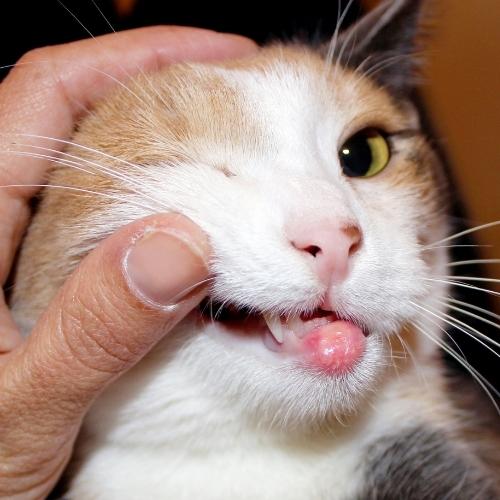 My cat has a strange sore - almost like a fever blister - on her upper lip
What is eosinophilic granuloma complex?
Eosinophilic granuloma complex (EGC) is a disease complex that presents in three main forms, namely an eosinophilic ulcer (also known as a rodent or indolent ulcer), an eosinophilic plaque or an eosinophilic granuloma. These conditions are more commonly found in cats and horses, and only occasionally in dogs.
Urolithiasis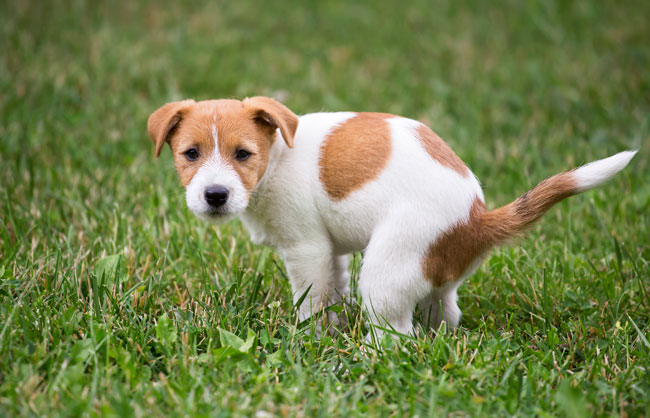 My pet has begun to pee a lot more frequently, but in smaller amounts. Even though she's house-trained, she still pees in the house and sometimes there is blood in her urine.
What is urolithiasis?
Urolithiasis is the long-winded Latin term to describe the development of bladder and kidney stones. The term 'uro' describes the urinary system, while 'lith' means stone.
Rabies
I've heard on the news that there's a new outbreak of rabies in dogs. What are the symptoms and what should I do?
Towards the end of June 2021, the Gauteng Department of Agriculture and Rural Development (GDARD) informed the public of an outbreak of Rabies in the Cradle of Humankind area. Near the end of August 2021, the Western Cape government issued a warning of a new rabies outbreak and encouraged pet owners to ensure their pets' rabies shots are up to date. In early August, three women were attacked by a honey badger and tested positive for rabies, while earlier in September, a young boy in the Eastern Cape died from rabies as the result of a dog bite. Traditionally, rabies was considered to be restricted to Kwa-Zulu Natal and KZN was declared an endemic area for rabies. Unfortunately, it is no longer the case and the whole of South Africa is now considered endemic.
Dilated cardiomyopathy (DCM) in dogs and cats
My pet tires quickly when playing or exercising and sometimes has a soft cough like trying to clear their throat
What is dilated cardiomyopathy?
Cardiomyopathy is a disease condition of the heart muscle that inhibits its ability to function properly. In the case of dilated cardiomyopathy (DCM), the heart muscle is stretched and the muscle is thin and flabby, affecting its pumping ability. Dilated cardiomyopathy can affect both pets and people.
The heart is designed as a pump where each contraction pushes blood from the lungs to the rest of the body and back again. This allows the oxygen we breathe in to be absorbed in the blood and distributed to where it is needed. When the pump itself is affected, the distribution and flow of blood is compromised. In DCM, the bottom chambers of the heart, which are the power house for the pumping action, are dilated and thin, and unable to properly expel the blood presented to them from the lungs and body. This leads to a backup behind the heart. Depending on which side of the heart is more severely affected, this usually ends up with fluid and blood buildup in the lungs. In DCM, it is usually all four chambers of the heart that are stretched and affected, not just one side. This stretching of the muscle also affects the electrical conduction of the heart and its ability to pump at a normal rhythm.
COVID-19 and Your Pets: Update
The SARS-CoV-2 Virus
It has been more than a year since COVID-19, caused by the coronavirus SARS-CoV-2, has been declared a worldwide pandemic. Much research has been done regarding many aspects of the virus, the disease process it causes as well as the spread of the virus. In the wake of the anticipation of South Africa's 'third wave' of COVID-19 infections, this article serves as a follow-up discussion regarding information that has come to light in the past year.
Coughing
My pet seems to have a persistent cough. What caused it and what can I do about it?
Coughing is one of the most common syndromes veterinarians all around the world encounter during consultations. Coughing in itself is not a disease, but a symptom of something else in your pet. The onset, type of cough, duration and production will help the vet to get to the bottom of what's going on inside your pet.
What is coughing?
Coughing is an audible, forceful expelling of air from the lungs usually in an attempt to clear the airways. Forceful expulsion of air should follow forceful inhalation for the whole action to qualify as a cough. A cough is actually a protective reflex of the body, which signals the presence of an underlying condition. Coughing is generally classified into two main categories namely a wet/productive cough or a dry/non-productive cough. A wet cough is one in which there is an accompanying fluid or mucous discharge seen with each episode; while a dry cough has no discharge or fluid.
PERIANAL FISTULA
My dog has sores around his anus, which he is constantly licking. He also gets aggressive if I touch his tail and he seems uncomfortable and is just not himself. What's wrong?
Perianal fistulas are an extremely painful medical condition of the anal region of dogs. As the name describes, this condition involves infection in the skin and surrounding tissue of the anus. 'Peri' means around, the anus, while a fistula is a tunnel in the skin that connects an area of infection to the skin or glands. This condition is characterised by very smelly draining sinus tracts in the skin around the anus and sometimes the deeper structures beneath the skin up to the rectum.
Chronic diarrhoea in dogs and cats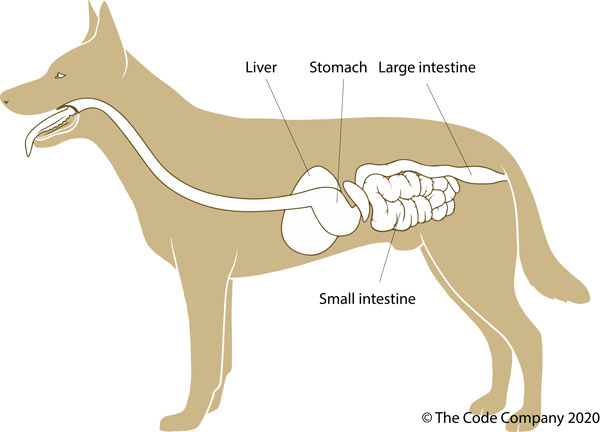 My pet has recurring episodes of loose stools
What is chronic diarrhoea?
Chronic refers to a disease that has been ongoing, either persistently or intermittently for three weeks or more. Whereas diarrhoea, as many of us can relate, is the passing of soft or loose stool. This stool is usually soft enough that it needs to be scraped up rather than picked up. It can range from the consistency of thick porridge to watery like soup.
Acute Abdomen
My pet won't eat, has a distended belly, is retching, and appears restless and in pain. She seemed fine yesterday, what could be the cause?
Now and again pet owners are faced with emergency situations when their pets are suddenly in severe belly pain. Unexpectedly, both the owner and the pet are in a moment of anxiety and distress. So what could possibly be going on? This sudden severe belly pain is what veterinarians call an acute abdomen.
What is acute abdomen?
Acute means to happen suddenly, while the abdomen is the lower part of the trunk of the body, often referred to as the belly. The term acute abdomen refers to sudden pain in the belly. This sudden, severe pain in an animal's belly should be treated as an emergency and requires immediate evaluation and response by the vet.
My pet lost a patch of fur and developed a massive sore overnight. It looks like a burn wound.
Hotspots (Acute moist dermatitis or moist eczema)
Acute moist dermatitis is a skin ailment in pets that's caused by a trigger like an itch or pain, and exacerbated by the pet's scratching and licking until it becomes a large bare patch of painful skin lesion. Since the lesion is an open painful wound, it's referred to more commonly as a hotspot.