.
Dilated cardiomyopathy (DCM) in dogs and cats
My pet tires quickly when playing or exercising and sometimes has a soft cough like trying to clear their throat
What is dilated cardiomyopathy?
Cardiomyopathy is a disease condition of the heart muscle that inhibits its ability to function properly. In the case of dilated cardiomyopathy (DCM), the heart muscle is stretched and the muscle is thin and flabby, affecting its pumping ability. Dilated cardiomyopathy can affect both pets and people.
The heart is designed as a pump where each contraction pushes blood from the lungs to the rest of the body and back again. This allows the oxygen we breathe in to be absorbed in the blood and distributed to where it is needed. When the pump itself is affected, the distribution and flow of blood is compromised. In DCM, the bottom chambers of the heart, which are the power house for the pumping action, are dilated and thin, and unable to properly expel the blood presented to them from the lungs and body. This leads to a backup behind the heart. Depending on which side of the heart is more severely affected, this usually ends up with fluid and blood buildup in the lungs. In DCM, it is usually all four chambers of the heart that are stretched and affected, not just one side. This stretching of the muscle also affects the electrical conduction of the heart and its ability to pump at a normal rhythm.
Understanding congestive heart failure in your pet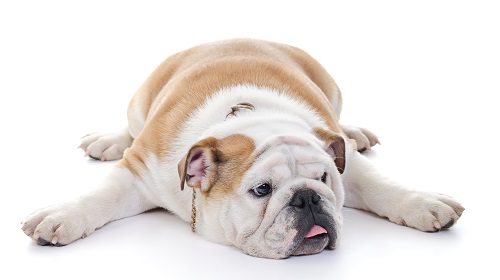 Heart Failure
Congestive Heart Failure (CHF) is a very common condition affecting our pets, and is more often seen in dogs than cats. Although it is a serious condition, and a major concern for a pet owner, it can be easily diagnosed and once diagnosed, it can be managed effectively. The important thing is to make an early diagnosis and start treatment immediately. Congestive Heart Failure can occur in pets of any age, but is more common in older animals. For this reason it is important to have annual checks done on older generation pets. First, let's have a look at how the heart works to be able to understand this condition better.
1